Hello self-drivers we love to welcome you at our beautiful farm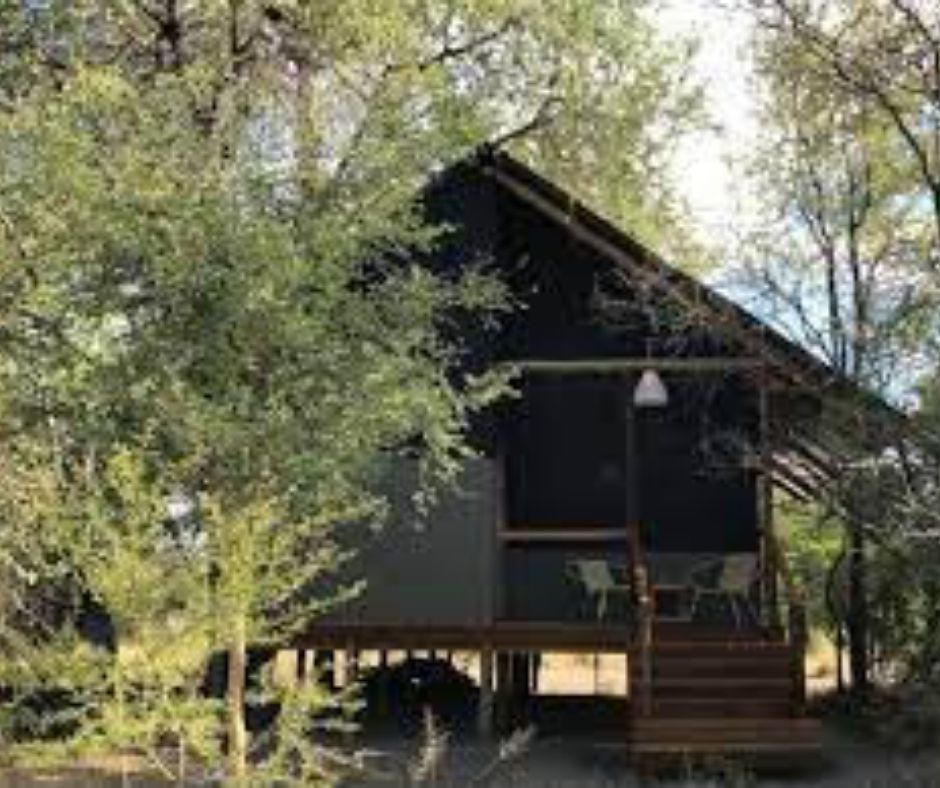 Are you looking for a quiet and remote place to stay, surrounded by pristine nature in the Okavango Delta near Maun? Come and chill in your private self-catering chalet with an ensuite kitchen and bathroom. Enjoy the nature from your own terrace or picknick table or experience African life around your camp fire at night. We invite you to enjoy the sun and our wonderful sunsets from our deck overlooking a floodplain. 
Enjoy the Okavango Delta in a different way…quiet and off the beaten track only on a 35 minute 'sandy' drive from Maun.
Our Farm is home to genets, duiker, bush-babies, aardvark and vervet monkeys. Hippos and elephants regularly pass by. At night spotted hyenas, lions and sometimes leopards can be heard. Not only the flora and fauna is diverse in our area, also birdlife is abundant: woodpeckers, hornbills, (fish) eagles and flycatchers are frequently seen. Don't forget your binoculars! 
Phazama Farm is the place to get prepared and ready for your trip into the Delta. We are there to help you with 4×4 driving tips, recommended routes, etc. etc.
Our farm is also the place to stop and relax after a long flight, drive or when you get back from your self-drive adventure in the Okavango Delta!
WiFi
Our philosophy is to offer you a private chalet in nature so you can come to a peaceful rest. That is why there is no WiFi in your chalet but on our deck there is WiFi for you.
Our self-catering chalets:
Bush house Hans: double room
Bush house Ber: twin or double room
Bush house Mia: family room (sleeps 2 adults and 2 children < 14 years old)
Bush house Mascha: triple room (sleeps 2 adults and 1 child < 14 years old)
The prices for staying in one of our chalets are:
-Per night for chalet Ber or Hans: EUR 100 / BWP 1450
-Per night for chalet Mia or Mascha: EUR 115 / BWP 1690
Fill out your booking request: