discover the wildlife around us by foot or game drive vehicle
Adrian Dandridge, our neighbor from the Tshilli Farm, is a professional guide. If you wish to explore the area he will be happy to take you on a walking safari.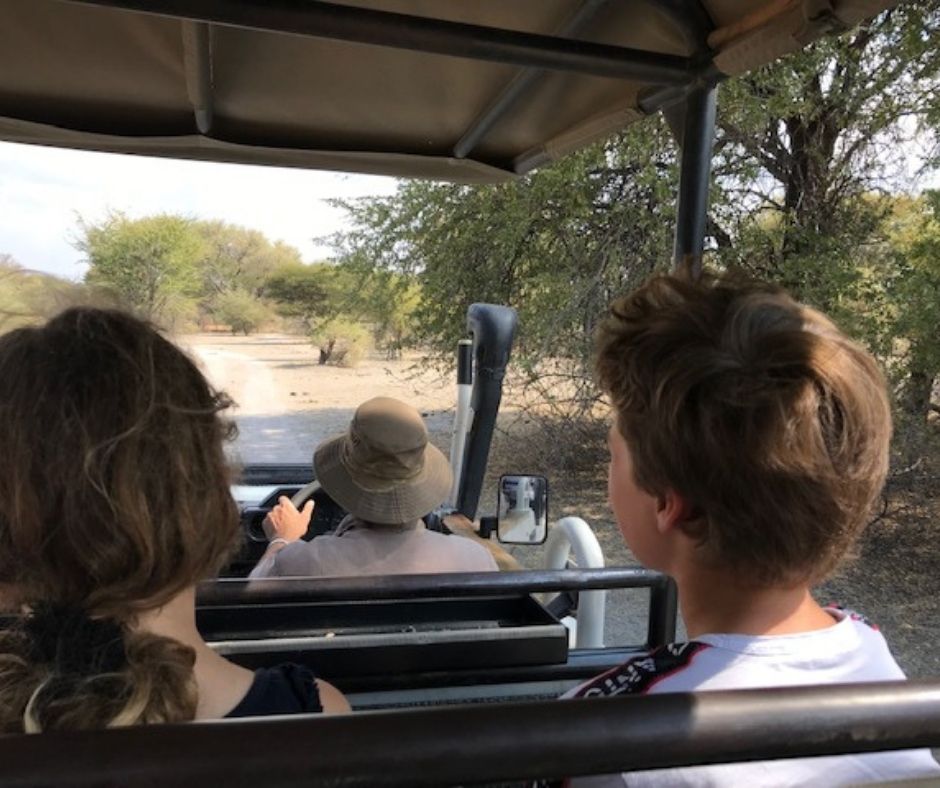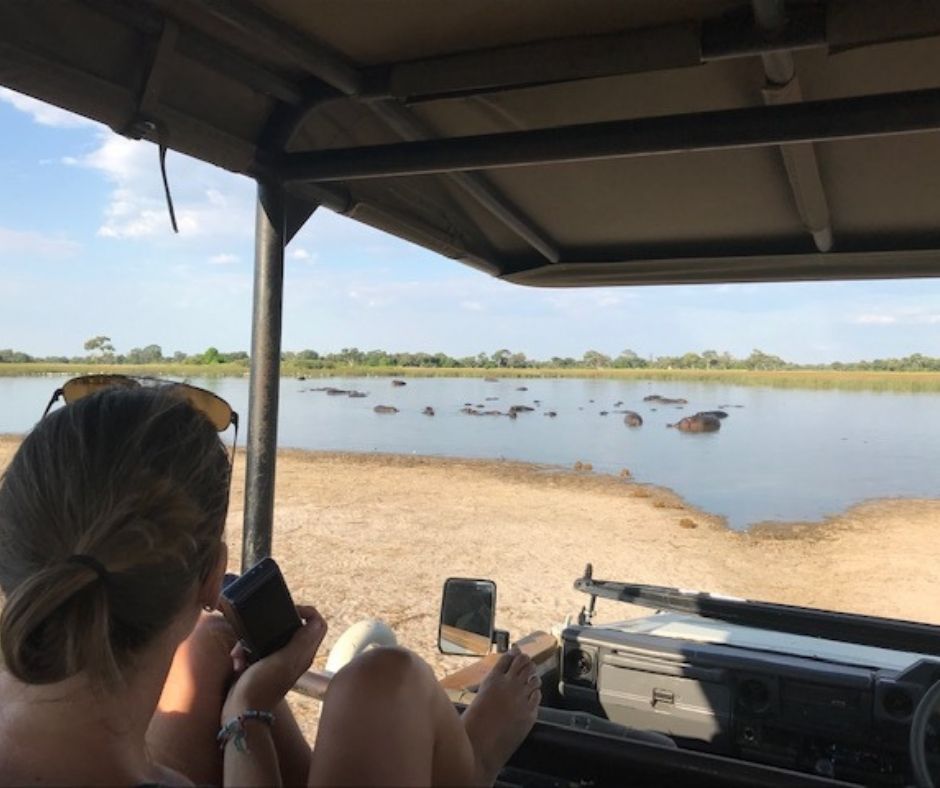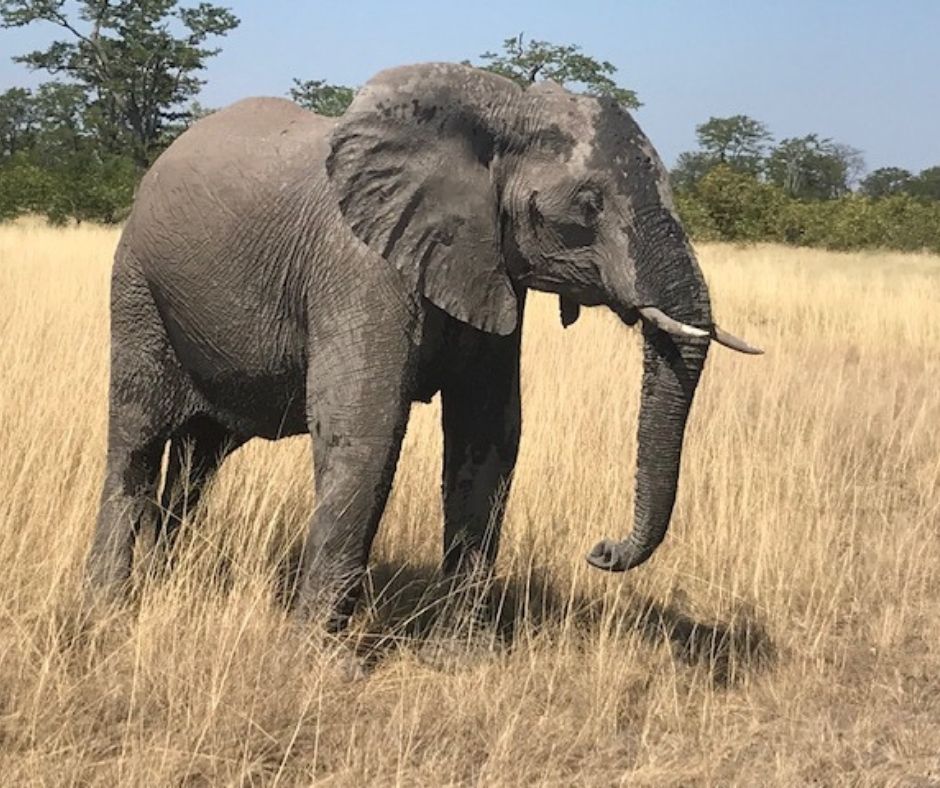 discover the wildlife by Mokoro, the traditional canoe
If you wish to discover the wildlife in silence and in a traditional way you can explore the delta by a Mokoro. If there have been enough rains in Angola our farm is surrounded by water. Most of the time the floodplains fill up with water that stays there for a few months. It is a very special moment when the flood arrives. When there is enough water you can explore the area around the farm by Mokoro. Otherwise you have to go on an organized tour. This is in the Maun area only possible in season. So ask us for more information.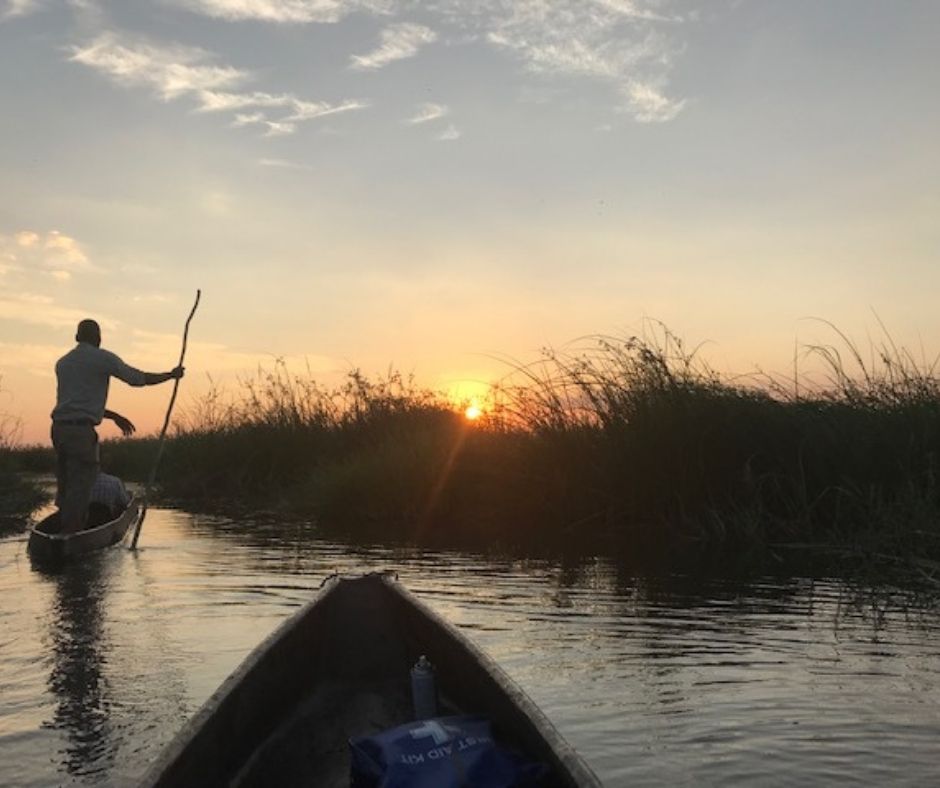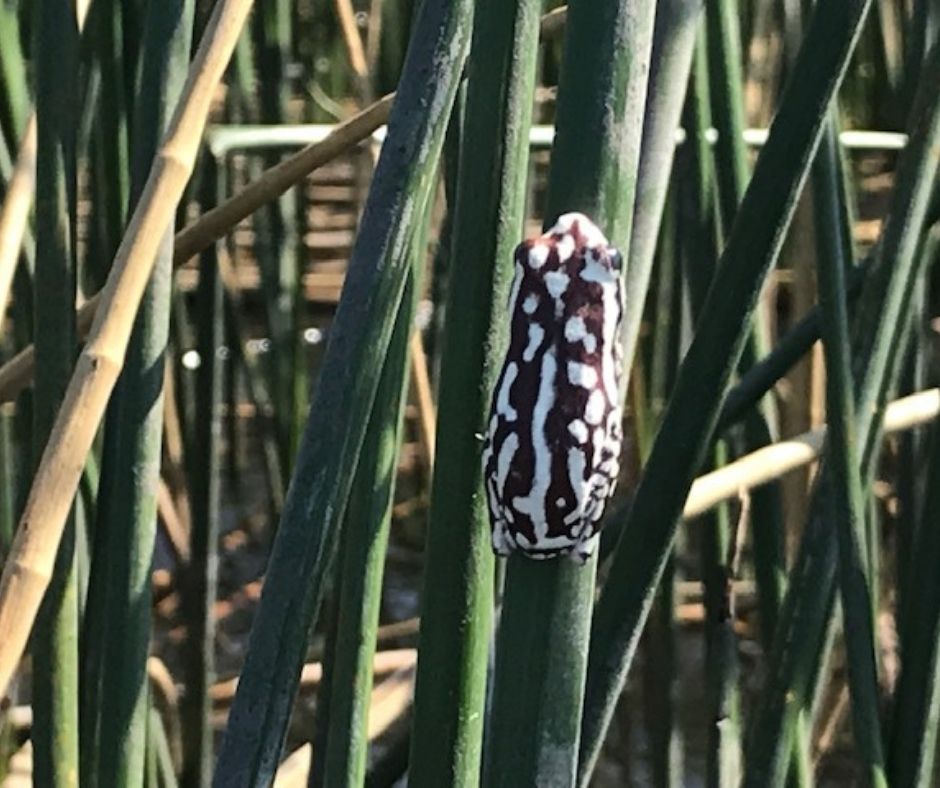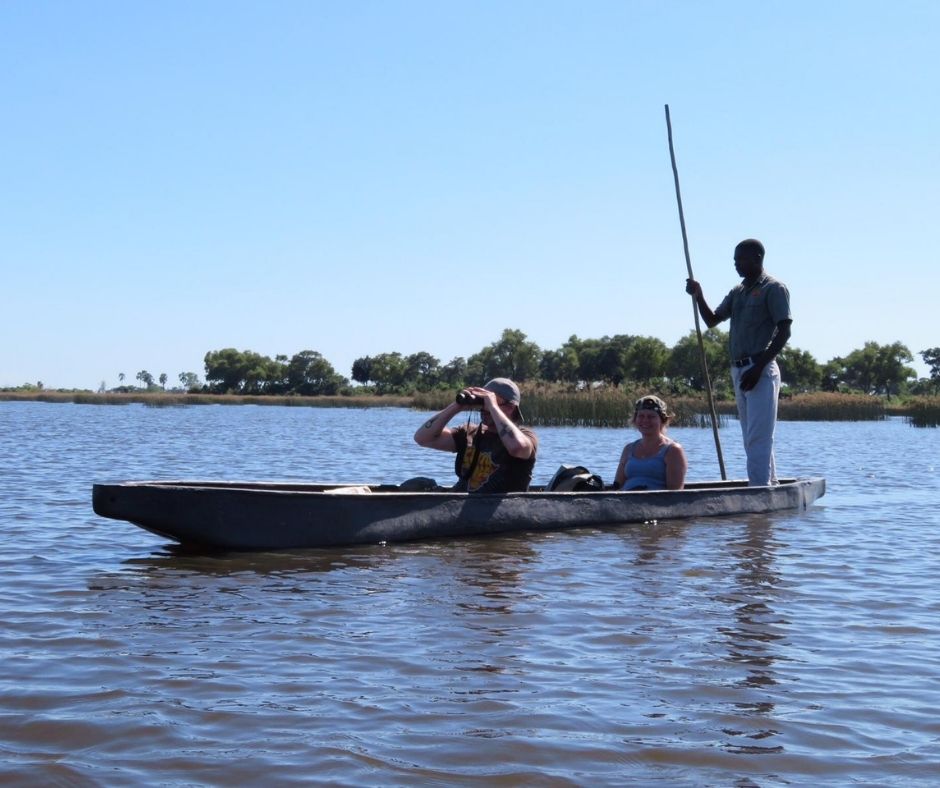 discover the wildlife fr0m above
From the airport In town you can make scenic flights above the Delta with small planes. A helicopter can land close to our farm and take you on a beautiful flight.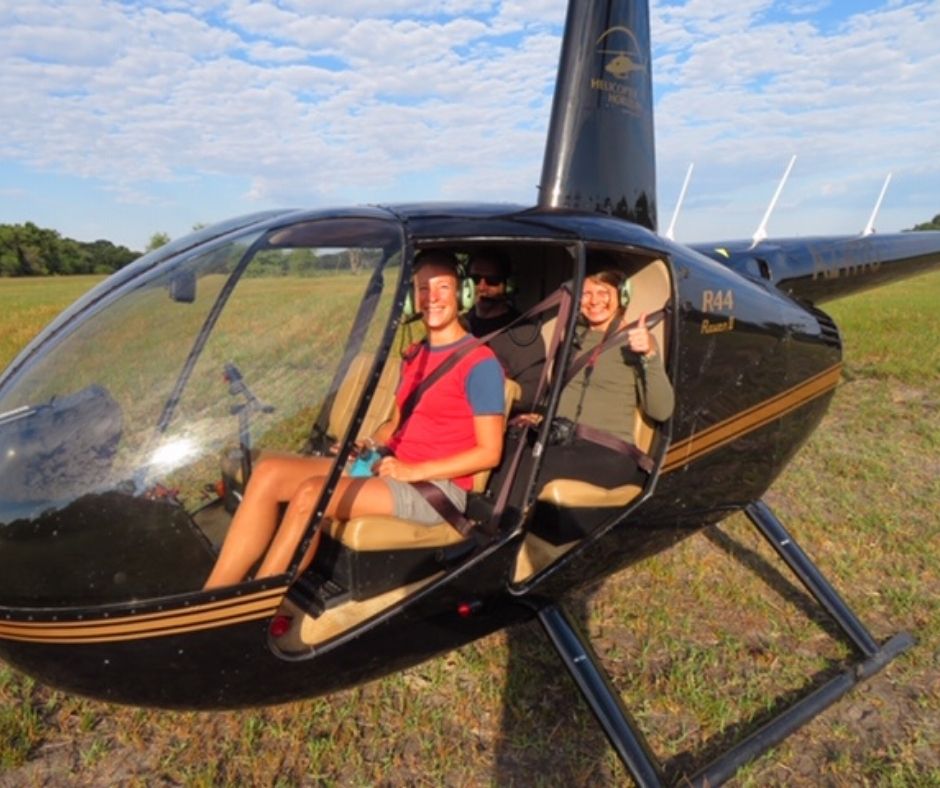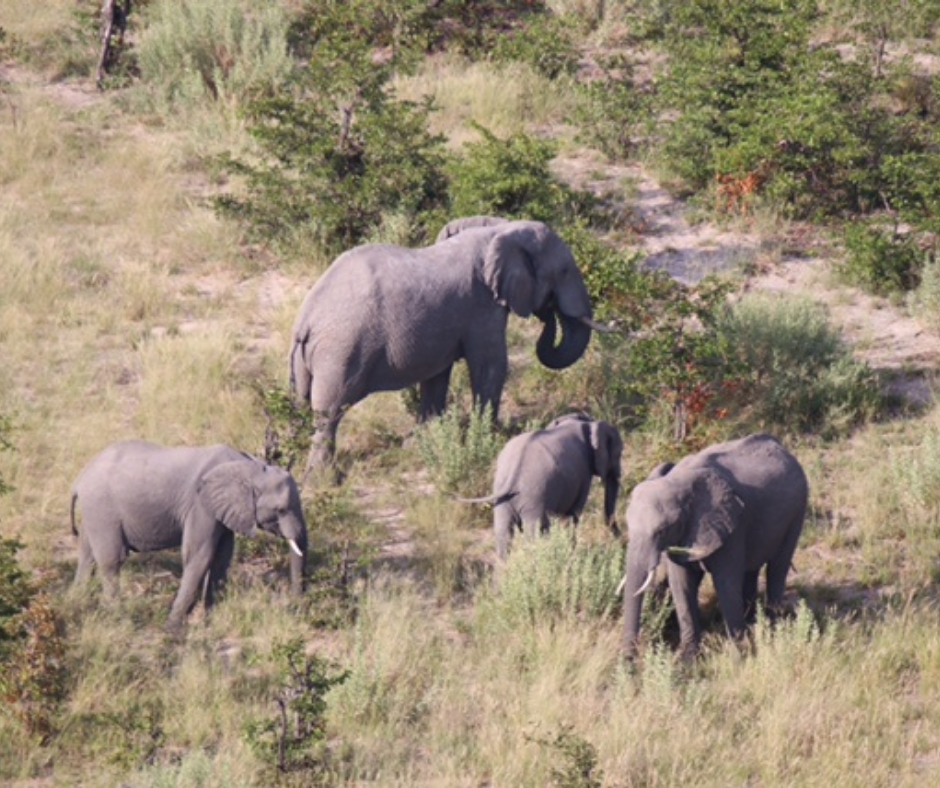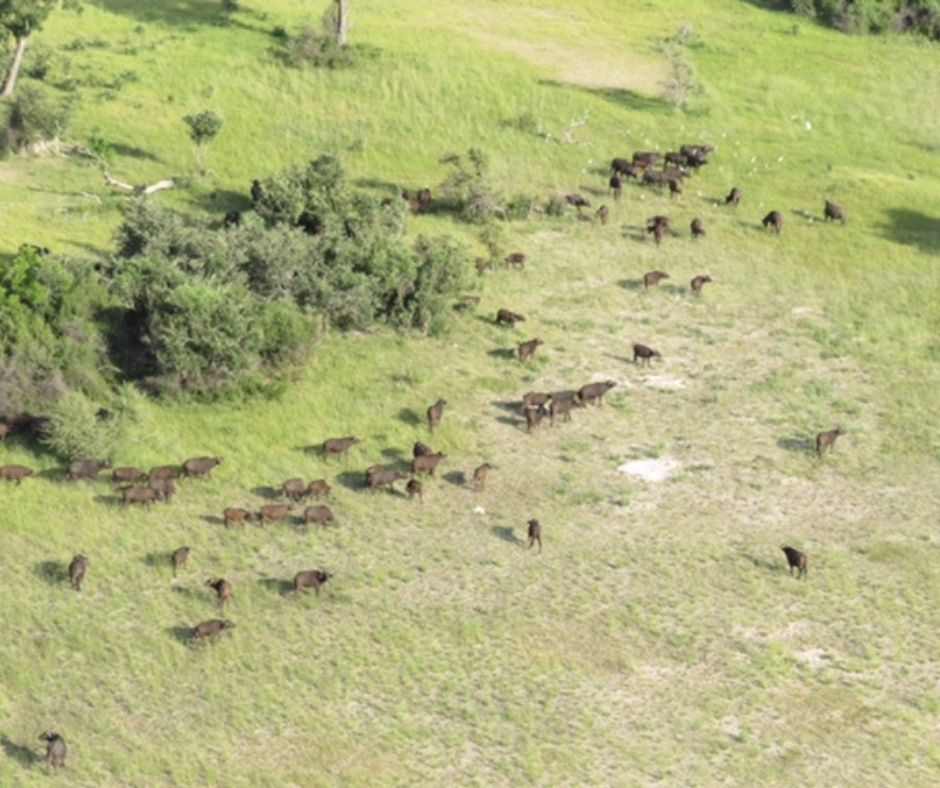 a special day for your kids
We can organize a special day for you for your children. The easiest way is to do this by your own car.
We suggest that you have breakfast at your chalet and then slowly drive out to town where you will have a wildlife workshop by one of our Junior Ranger/Aflatoun facilitators. If you come on a Saturday you can even visit the children at one of the schools following the programs.
You can then have lunch in one of the nice restaurants in town, do some shopping if needed and then later in the afternoon you drive out to Elephants Havens
It is a bit far out (1 hr drive from Maun) but it is worth a visit, also for adults. They offer visiting hours from 9-10 a.m. and 4-5 p.m. seven days a week. During your visit you will interact with young elephants, learn about elephant behavior from their experienced handlers, and take pictures with baby elephants!
After your visit you drive back to our farm full of excitement but probably also with sadness hearing all the Elephant's stories.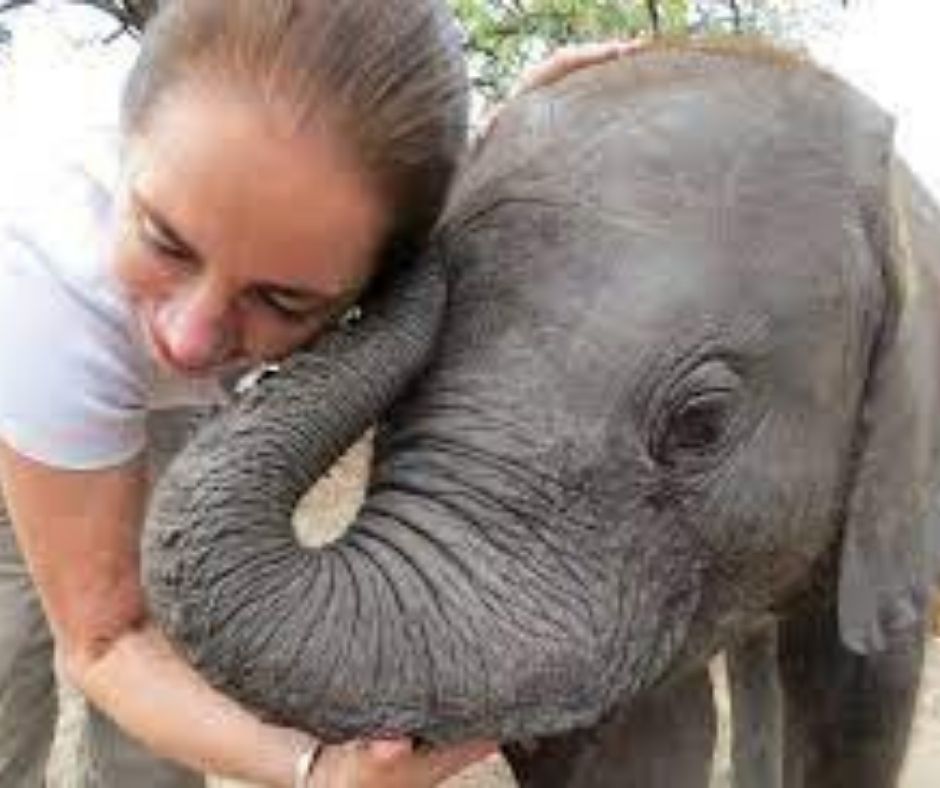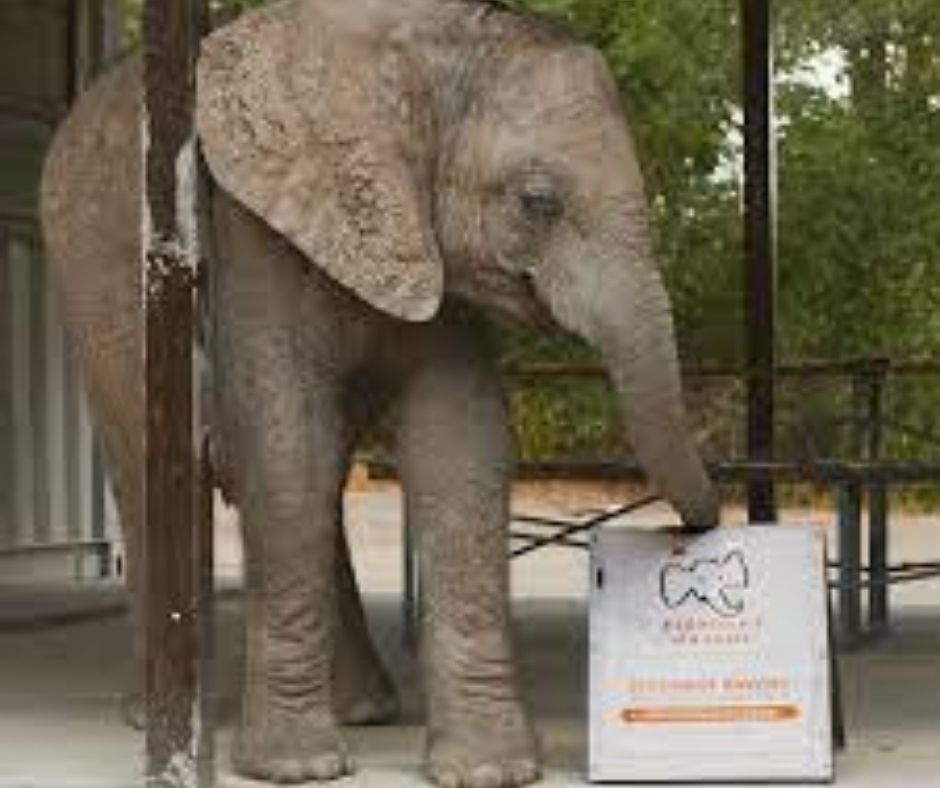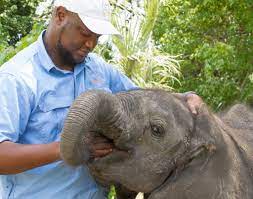 Please note…
Not all activities are available during the whole year due to rainfall and the flood and the availability of third parties. We are here to help you organizing the activities but the ones carried out by third parties will be done in direct contact between you and them.
We cannot take responsibility for activities carried out by third parties.