WHAT TO DO BESIDES RELAXING IN BEAUTIFUL NATURE?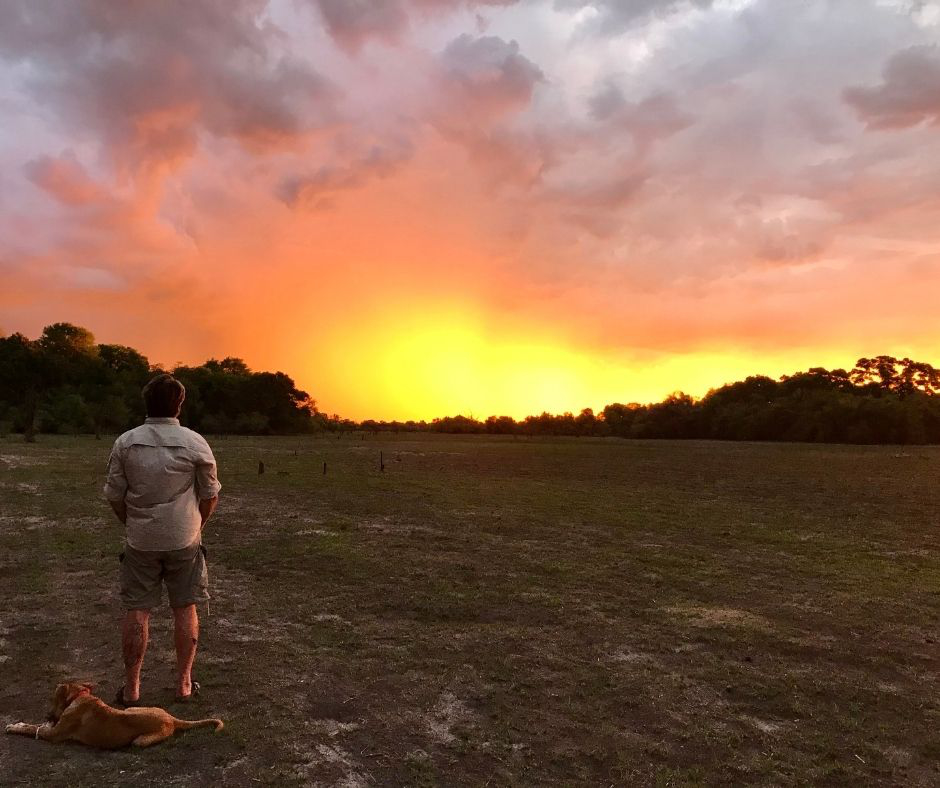 We are a Dutch couple realizing our dreams by living the life that makes us most happy. We immediately fell in love with a beautiful piece of land on an island in the middle of a flood plain with different vegetation like ancient forests, sage fields, scrubs and water pans.
As a part of our dream we bought this piece of farmland on the edge of the Okavango delta in a place called Tsutsubega. Step by step we have further realized our dreams by building our house, more guesthouses and a training centre to inspire our guests and trainees also to live their dreams with the help of the beautiful nature surrounding us. And more to come…
Enjoy our beautiful place and explore its surroundings.
click on the buttons below to read more about the activities we offer