Akanyang our neighbor is part of a traditional dance group. She will welcome you to her cattle post where she and her group will perform traditional dances. This is still so pure and nothing like what they do in lodges to entertain tourists.
We have to book it a few days in advance as Akanyang needs to invite the other women and walk to their places as this is still the way of communication in the communities.
You can try the dances yourself if you wish. You will feel like an African dancer dancing in their traditional skirt made of reeds.
It is nice to the session in the late afternoon or evening followed by a traditional meal.
Costs of the dance group are P 1.500. The ladies will be very happy with this extra income.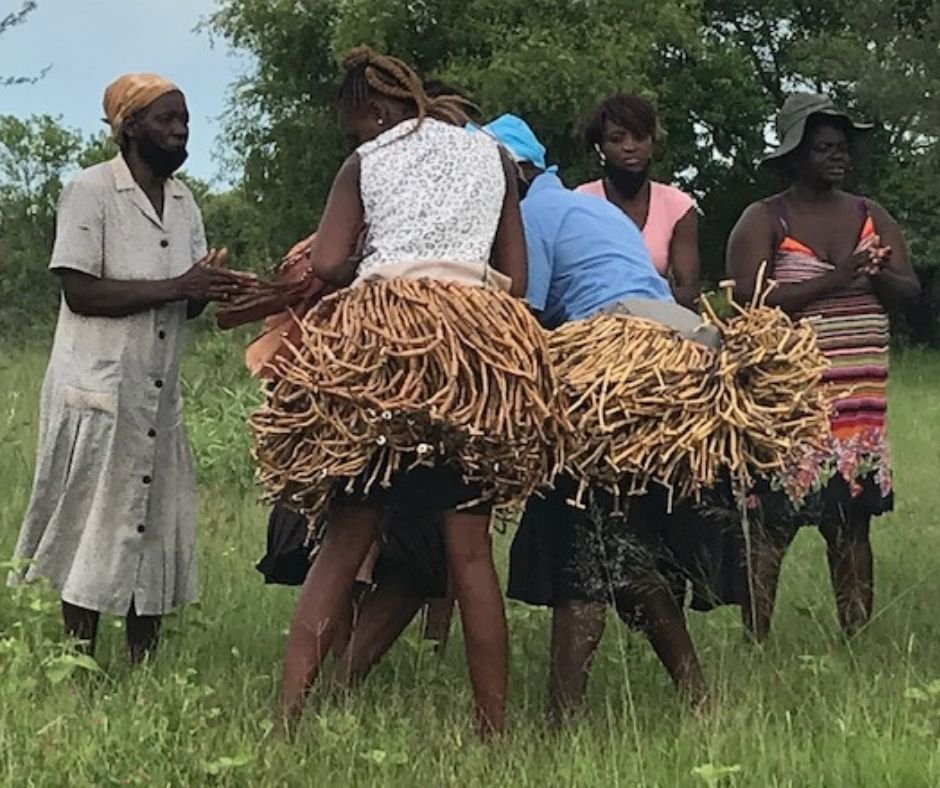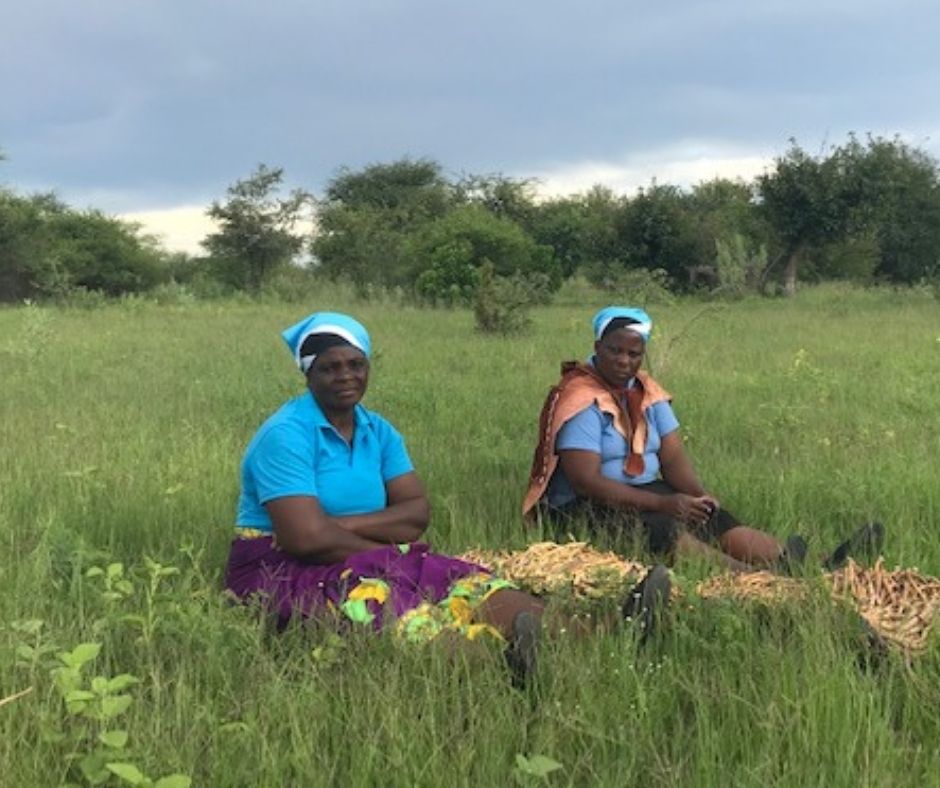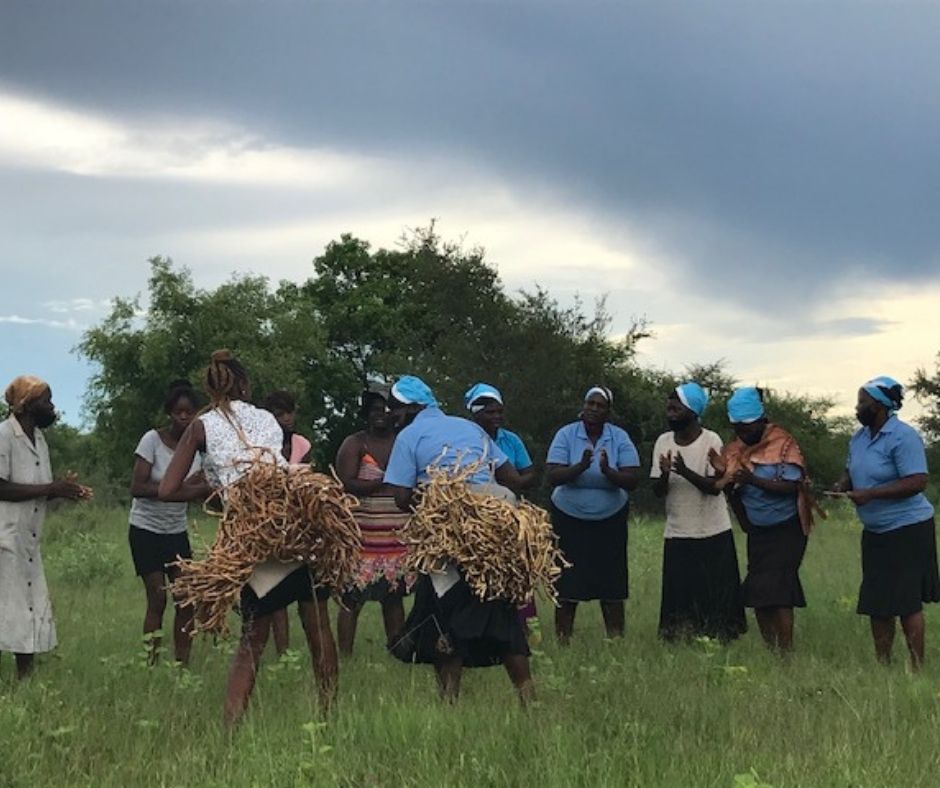 Basket weaving in Xharaxao
Please contact us if you wish to visit a women group in the Xharaxao community (30 minutes by car) for a basket weaving workshop. 
And we have something very special for you!
Visit the Xhoo Village (less than a half our drive from our farm) and have an unique and pure experience. Cost per person are P 1100.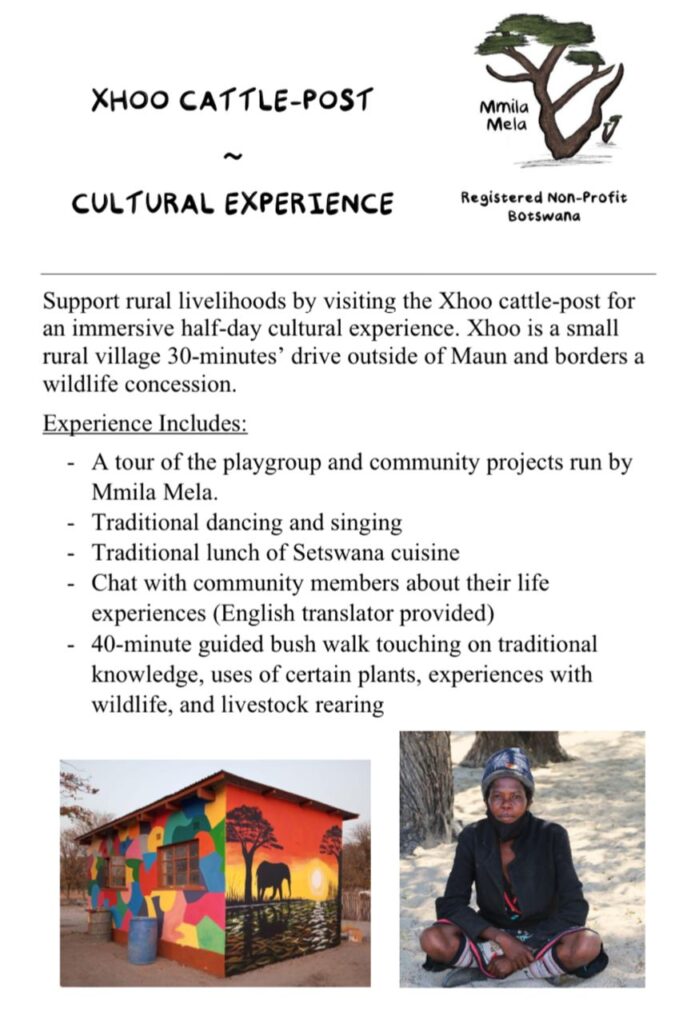 And excited to learn more? Just contact us for more information! Love, Peter & Katja