There is a lot going on in the world. We truly believe that there are a lot of good things happening but unfortunately also a lot of bad things that have a negative impact on us humans and the planet. Such as there is the pandemic, the plundering of the earth and the abuse of power and technocratic systems that no longer serve us. The positive side on what is happening is that it is becoming more public knowledge and a lot of people woke up and recognized that it is time for a change of life. This is an important first step, recognizing. But with the next steps to make the change people need help.
It is a given that you will not find the solution to your problem where the problem originated. And at the same time if the problem is within yourself then wherever you go, the problem goes with you.
A retreat is an incredible opportunity to leave your daily life behind and find time to recharge and rediscover yourself. A retreat means pausing and reflect on how you are handling your life, and making a change to move forward. It is a moment that provides you with the clarity to face the challenges that life puts on your path.
The combination of our unique location and our knowledge and experience with life transitions will help you to make the changes you need and want.
As every person is unique, we make a plan that is customized to your needs. Please feel free to contact us to see if our approach is right for you and what you can expect.
You need a break to figure everything out. A break at our beautiful farm.
Intake
Peter Henssen and Katja Visser are the owners of Phazama Farm and of Leadership2Impact Academy. Peter is a life coach and Katja a nature coach.Trust in your coach is essential for the coaching process. That is why the coaching retreat starts with a free online intake of approximately an hour. During the intake, the most suitable direction is determined and we agree on whether we want to continue together. After the agreement a second online meeting will take place to discuss the preparation of your trip and the coaching sessions.
How does it work?
It is a coachings and retreat program of seven days. Every day one or two sessions of coaching and exercises customized to challenge the area you want to work on, will be provided. All of this will take place at our farm in pristine nature and surrounded by wildlife. Nature is an important part of the coaching process because all your senses will be triggered again and will help you to find solutions from your heart and mind.
Your stay at our farm
You will be staying in one of our self-catering guesthouses. Here you will have your privacy to live and work secluded. The sessions will take part at your guesthouse and at other places at the farm.
When you arrive in Maun we will meet you at the airport. In Maun you can shop for your food and drinks (no alcohol) and of course we will help you. Half way your stay we will take you to town again if you need new or more groceries. So you take care of yourself. If you have a 4×4 your are welcome to drive to our farm yourself.
Results
The coaching is successful when you take control of your life and have the tools to continue to do so. After the coaching sessions you will have created:
– New and illuminating perspectives on challenges and opportunities
– New ways of thinking and deciding.
– Self-confidence to actually realize the ambitions in work and private life.
– Insight in what is meaningful to you.
– Self-awareness
– Self-trust
– Real freedom
– Trust to leave you comfort zone
– A change of mind set
– Authenticity
and you will be:
– More powerful
– Highly Effective
– Happier
Investment
Please contact us for a quotation or if you are interested in a custom-made program.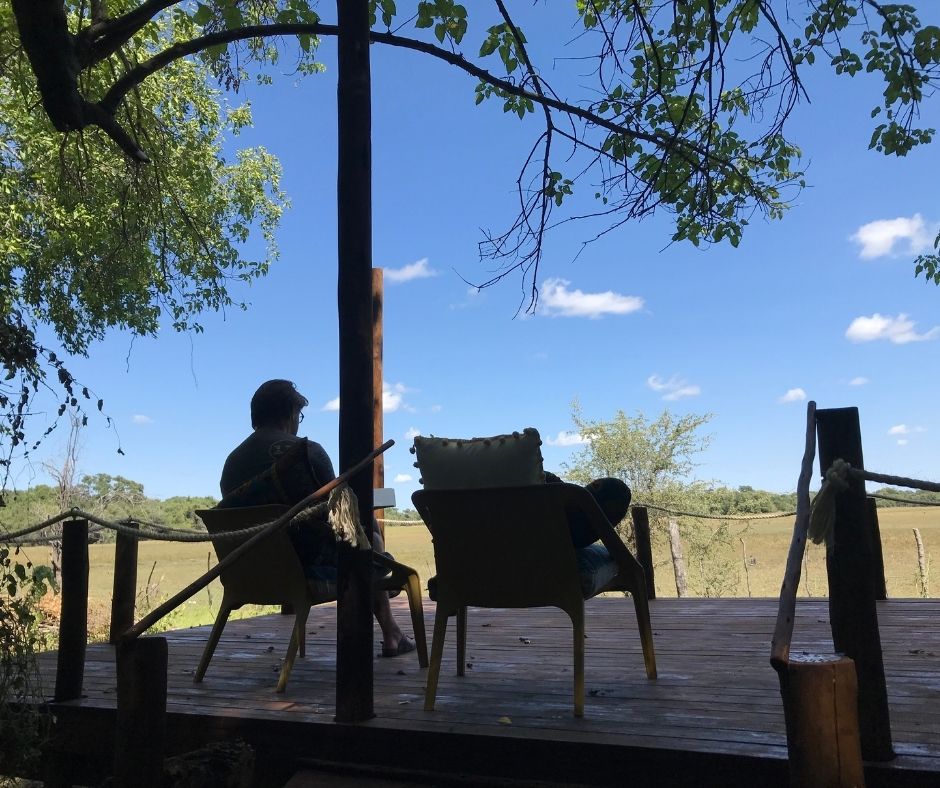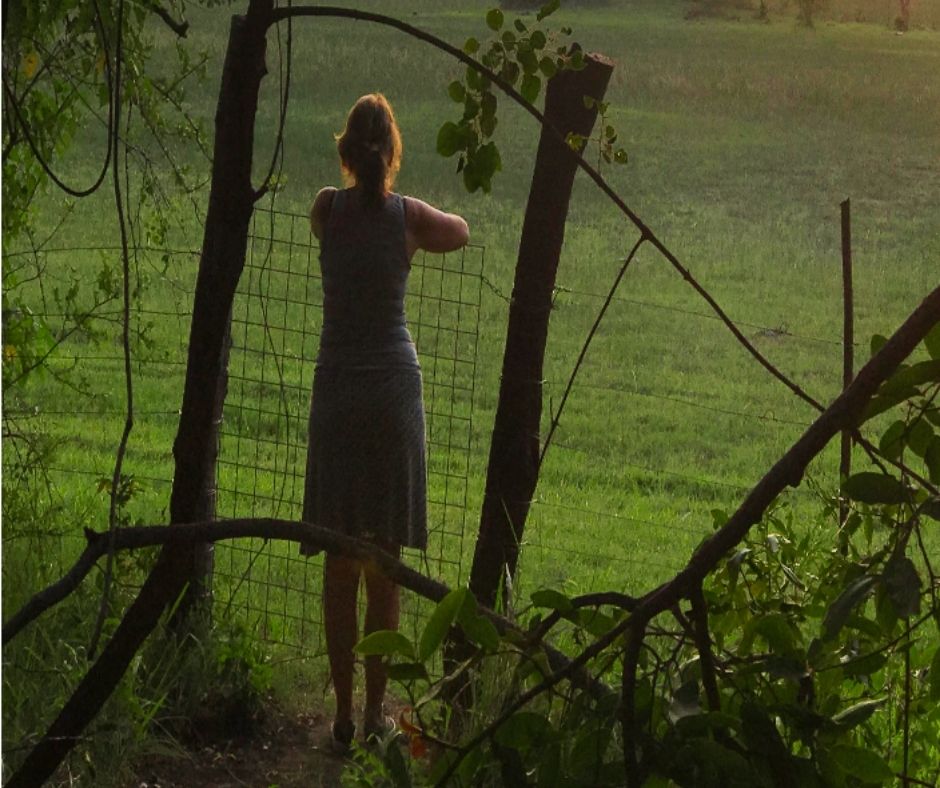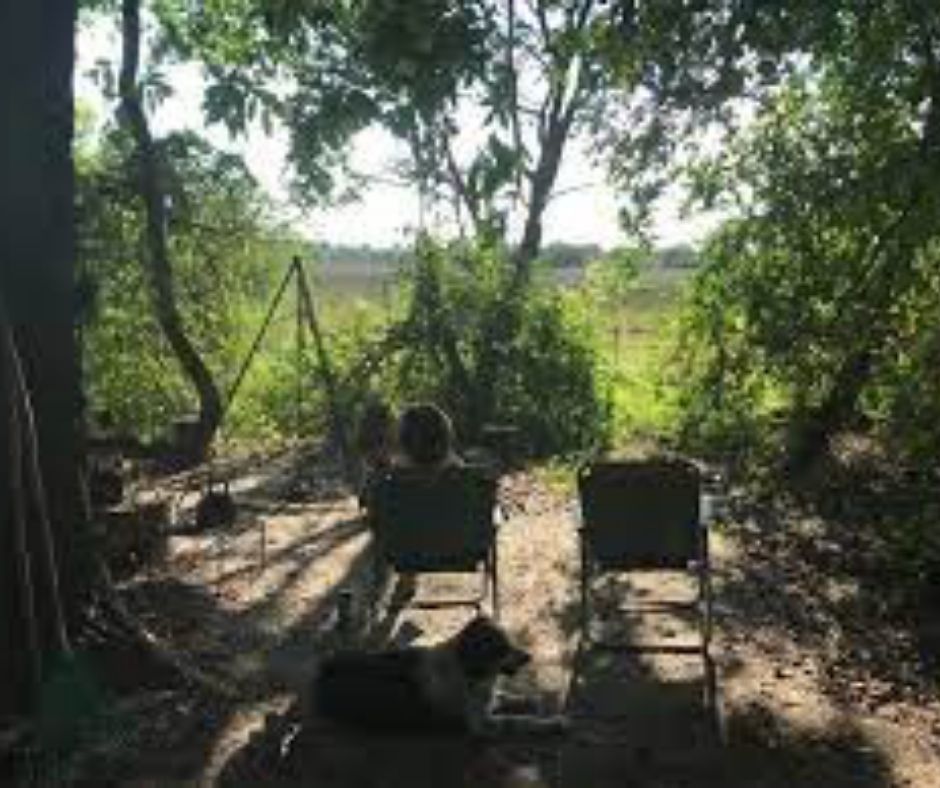 And excited to learn more about this life changing retreat?
Just contact us for more information! Love, Peter & Katja